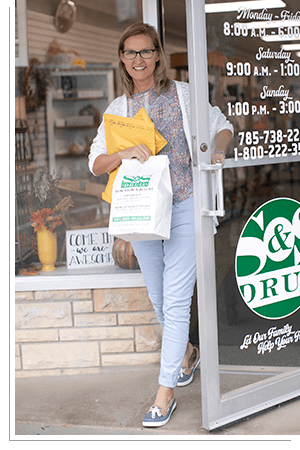 For customers outside of S&S Drug's free delivery range we offer a flat fee of $3.00 on all mail orders.
If you are interested in having your medications mailed to you please call 785-738-2285 locally or toll-free at 800-222-3585 to inquire about specific details for shipping your medications.
Please note that due to conditions beyond our control alternate mailing methods, additional costs, additional shipping policies and exceptions may apply to certain shipped items.