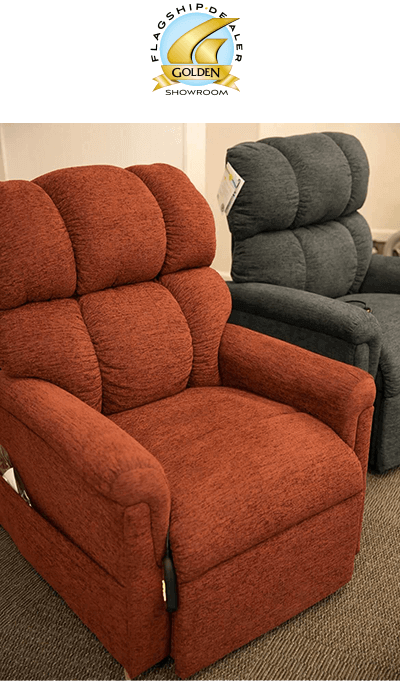 We are proud to maintain a Level 3 dealership, the highest in a 120 mile radius, meaning we have the most lift chairs for you to sit in, try out, and physical see on our show room floor.
Not sure which Golden lift chair is right for you or your loved one? Shop with confidence at S&S Home Health's Golden Flagship Dealer Showroom for the best selection and a highly trained staff to help you find the perfect Golden lift chair.
With six series and dozens of models to choose from, you will find the right combination of size, weight capacity and options.