Nursing Home Services
S&S Drug is happy to provide daily fills and free daily delivery to nursing home residents.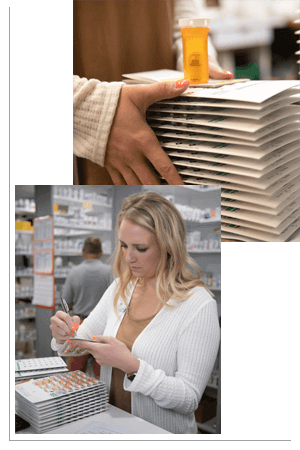 Our licensed pharmacists and expert technicians spend countless hours each month performing reviews and processing medications to ensure that the facilities we serve comply with all applicable state and federal guidelines. All medications handled by S&S Drug are unit dosed in the most accurate and efficient manner. Additionally, because all medications distributed by S&S are carded, any unused individual doses may be returned to the pharmacy for credit, which helps lower costs for all residents.
S&S accepts most private insurance, Medicare and Medicaid, as well as almost all Medicare Part D plans. All nursing home residents receive the same quality care with a friendly smile and personal touch that S&S provides to each of our valued customers.